Gentle Care Dentistry is a private practice in Las Cruces, New Mexico that has been providing outstanding dental care to patients in the area for over 30 years. Our dentists have more than 50 years of combined dentistry experience and are committed to delivering compassionate, personalized, and friendly services to patients of all ages.
Family and Community
---
Christopher Thomas, D.D.S.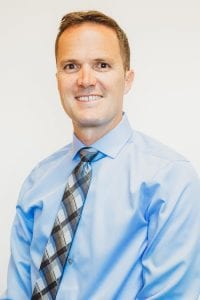 Dr. Thomas was born and raised in Albuquerque. He has two wonderful children and enjoys spending his time engaging in activities with them. Dr. Thomas also coaches soccer and enjoys home gardening.
Dominic Marketto, D.D.S.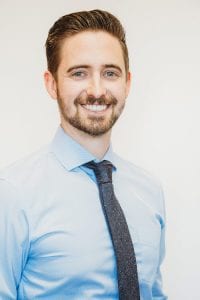 Dr. Marketto grew up in Las Cruces and met his lovely wife, Marissa, while attending Creighton University. He and Marissa are the proud parents of their young son Max and daughter Lucy. They love spending time with their family and friends and enjoy riding their bikes and hiking the trails of the beautiful Organ Mountains.
Anton Milavec, D.D.S.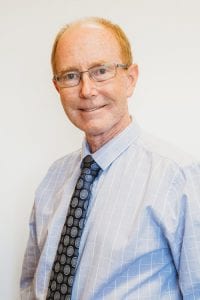 A lifelong resident of New Mexico, Dr. Milavec grew up in Silver City. He enjoys hunting and the outdoors. He also enjoys spending time with his wife Jayne and his kids, including watching his daughter play for the NMSU soccer team.
Drew Marketto, D.D.S.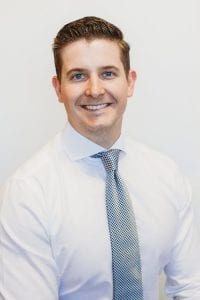 Dr. Drew Marketto loves spending time with his beautiful wife Jené, also a Las Cruces native. They enjoy spending time with their two fur babies and rooting for the Aggie basketball team. In his free time, Dr. Drew enjoys shooting competitively in the United States Practical Shooting Association (USPSA) and 3-gun competitions and also enjoys hunting and fishing.

Training and Experience
---
All of our dentists received exceptional training.
Dr. Milavec, Dr. Thomas, Dr. Marketto, and Dr. Drew received their training at Creighton University School of Dentistry in Omaha, Nebraska, one of the top private dental institutions in the country. Creighton University reinforces the value of diverse clinical experiences and righteous living to allow students to excel in dentistry as well as their community. By utilizing state-of-the-art equipment throughout the dental program, they received comprehensive knowledge and firsthand experience that prepared them for servicing the Las Cruces area and beyond.
Our well-trained and experienced dentists strive to maintain the same conservative approach and philosophy at Gentle Care Dentistry. Dr. Thomas, Dr. Marketto, Dr. Milavec, and Dr. Drew are proud members of the American Dental Association and the New Mexico Dental Association.