Posted May 24, 2023 in CEREC® 3D Technology, ClearCorrect, Cosmetic Dentistry, Dental Crowns, Porcelain Veneers, Teeth Whitening
4 Min Read:  Are you getting married soon? Whether you are the bride or groom, you want to look your best for your wedding, and by planning ahead, you can be sure to turn heads as you walk down the aisle.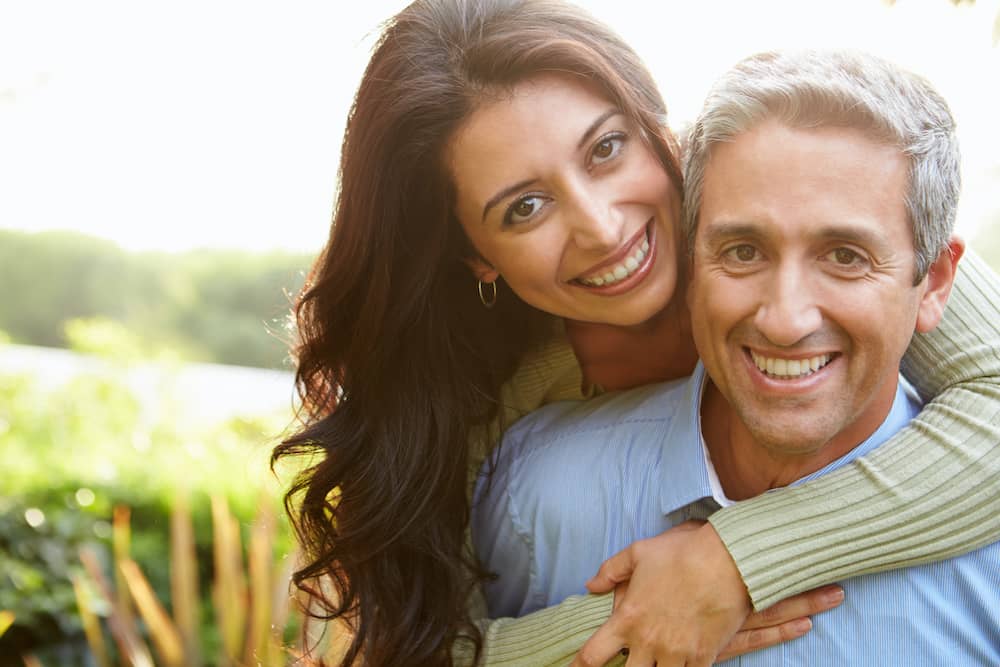 Your wedding day is intended to be one of the happiest days of your life, so you are bound to be smiling before, during, and after the ceremony. If you have neglected the cosmetic aspects of your teeth, consider addressing discoloration, chips, cracks, or misaligned teeth before your big day.
The following five cosmetic dental procedures and treatments can have your smile camera ready for wedding photos that aren't marred by correctable dental imperfections. 
1. ClearCorrect® Dental Aligners
If your teeth aren't as straight as you'd like, ClearCorrect® clear dental aligners can deliver a straighter, more uniform smile in less time than you may have thought. ClearCorrect® can treat the following orthodontic issues:
Crowded teeth

Crooked or twisted teeth

Gaps between teeth

Underbites

Overbites
Your ClearCorrect® treatment can take anywhere from six months for minor misalignment to a year and a half for more significant problems. See your dentist to evaluate your teeth to give you an estimate of how long your treatment will take.
ClearCorrect® aligners straighten teeth with a series of graduated aligners that discreetly move your teeth into the proper position, and because they're clear, most people won't even know you have them on. 
You must wear the aligners for 22 hours per day, only removing them to eat or brush and floss your teeth.
You will wear each aligner for two weeks, then move on to the next set. Once you are almost finished with your treatment, ask your dentist for professional-strength teeth whitening gel to use with the last set of aligners if you wish to brighten your teeth.
2. Professional Teeth Whitening
If your teeth are stained due to years of drinking coffee, tea, and wine or smoking, professional teeth whitening can brighten your smile up to eight shades lighter. 
You can use custom trays with a professional teeth whitener at home to brighten teeth in about two weeks or receive in-office teeth whitening for instant results. 
If you plan to have porcelain veneers or crowns placed on teeth with structural damage, whitening them first will allow you to choose a lighter shade for your restorations, which cannot be whitened later.
3. Porcelain Veneers
Porcelain veneers are super-thin ceramic shells placed over natural teeth to conceal many cosmetic flaws. These restorations are the fastest and best way to transform a smile with the following issues:
Chips

Minor misalignment

Permanent discoloration

Worn down or poorly shaped
On your initial visit for porcelain veneers, a cosmetic dentist will prepare your teeth and obtain a precise impression of your teeth to send to a trusted lab where your customized porcelain veneers will be crafted. You will be fitted with temporary veneers that same day.
Two weeks later, your dentist will remove the temporary restorations and apply your new porcelain dental veneers to your teeth. Your dentist will then check your bite to ensure proper fit, function, and comfort.
This cosmetic dental treatment offers stunning results and can be used to correct one or two teeth or to restore your entire visible smile.
4. Dental Crowns
While veneers can conceal cosmetic imperfections and restore the surface of teeth, a porcelain crown repairs the entire upper portion of a tooth. A crown may be needed if you have these dental issues:
Large cavities

Broken teeth

Significant cracks

Root canal therapy
A porcelain crown replicates the visible part of a damaged tooth and protects it from further damage. Dental crowns usually require two visits, two weeks apart. However, Gentle Care Dentistry is equipped with CEREC® 3D technology, so our dentists can create full crowns or partial crowns (inlays or onlays) in the office and restore your smile in just one visit.
5. Dental Implants
When one or more teeth are missing, dental implants are the healthiest and most comprehensive replacement method and restore both the root and the crown of the tooth. Replacing the whole tooth (root to crown) ensures ideal dental function and prevents the underlying bone from degrading.
The first part of the procedure includes imaging and jawbone assessment to ensure the bone is healthy enough to receive implants.

If no supportive procedures are necessary, like bone or gum grafting, the implant post(s) is inserted through the soft tissue and into the jaw, where they will fuse (integrate) with the bone over the next few months.

Once the jaw and implant(s) are permanently integrated, an impression is made of your gums, implant(s), and surrounding teeth for a crown to be produced and your tooth replacement to be complete.
Dental implants are made of titanium and involve several appointments. Depending on your oral health, it can take two to six months or more for the entire process to be completed.
Cosmetic Dentistry in Las Cruces, NM
Congratulations on your upcoming nuptials! Gentle Care Dentistry offers a complete array of cosmetic dental services in Las Cruces, New Mexico, including ClearCorrect™ dental aligners, advanced professional teeth whitening, dental crowns, dental implants, porcelain veneers, and CEREC® 3D technology for same-day restorations.
Call Gentle Care Dentistry at (575) 524-3722 to schedule a visit with one of our highly skilled Las Cruces cosmetic dentists. We'll get your smile ready to say "I Do" with confidence.