Posted April 08, 2019 in Cavities, Dental Crowns, Extraction, Fillings, Oral Hygiene, Pediatric Dentistry, Periodontal Services, Sedation Dentistry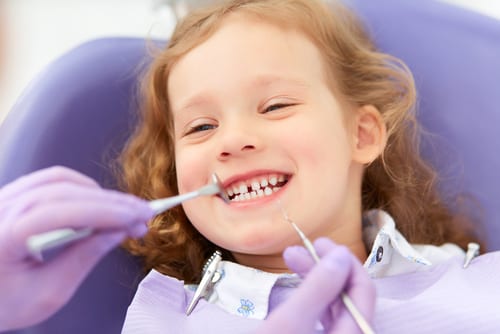 When your child's first tooth comes in, it is time to start thinking about their oral health. Some parents even begin their child's journey to optimal oral health before the first tooth comes in by gently wiping their gums after a meal. It can be overwhelming for a parent to think about how a child will react at the dentist or to learn how to take care of their child's teeth, but it does not have to be. At Gentle Care Dentistry, our dentists understand the delicate nature of pediatric dentistry and are specially trained to treat patients of all ages.
Common Pediatric Dental Procedures
In a world where most kids are eating processed foods that are saturated with candy and sugar, many children develop some degree of tooth decay before their permanent teeth erupt. Engaging in high-impact sports and daredevil activities can also have an adverse effect on the teeth if they experience significant trauma. Some of the most common dental treatments for children include:
Fillings

: A cavity is a pocket of decay that develops on a tooth. Some cavities go unnoticed, but they can also be painful and make eating uncomfortable. When a patient has a small cavity, it can be corrected with a filling.

Fillings

can help preserve the tooth and eliminate pain.

Crowns

: These restorations are ideal for patients who develop a large cavity or fracture on a particular tooth. Stainless steel

crowns

are appropriate for children because they are durable and can be attached during one appointment.

Extractions: Severely damaged or decayed teeth likely need to be removed during an

extraction

procedure. This treatment can also be performed to prepare your child for future orthodontic care.
The Gentle Care Approach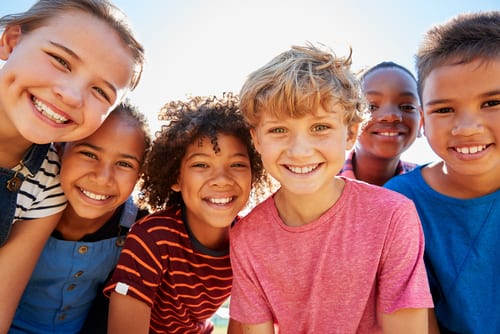 The best way to obtain thorough information about children's dental care is by discussing your concerns with your dentist. Gentle Care Dentistry is dedicated to providing both pediatric and adult patients with high-quality dental services and a caring atmosphere. Some of our top priorities with pediatric patients include:
Oral hygiene education

:

Establishing an efficient

oral hygiene

routine early in life gives children a head start on a lifetime of healthy teeth. Our dental hygienist helps teach young patients and parents proper brushing techniques and other habits that will keep their teeth clean and strong.

A comfortable environment

:

Creating a relaxed and comfortable ambiance is crucial for alleviating and preventing dental anxieties. We offer kid-friendly

dental sedation

to relax anxious patients and provide a pleasant experience. Making trips to the dentist fun can make all the difference in how a child feels about dental appointments for the rest of their lives.  

Preventative care: Maintaining your child's oral health by going to the dentist at least every six months can help preserve their teeth and prevent complications from developing. Without preventative care, any patient is at risk of gum disease, tooth decay, and other alarming conditions.
To schedule an appointment at Gentle Care Dentistry or to obtain more information about pediatric dentistry, please call (575) 524-3722.