Posted January 02, 2020 in Proactive Dental Services
3 Minute Read:
There's no underscoring the importance of oral hygiene. A regular dental care routine can go a long way toward keeping smiles healthy. Yet, rates of periodontal diseases remain alarmingly high. In fact, according to the American Dental Association, almost half of all American adults over the age of 30 have some form of periodontal disease.
As they teach in physics, every action has an equal and opposite reaction—especially when it comes to oral hygiene.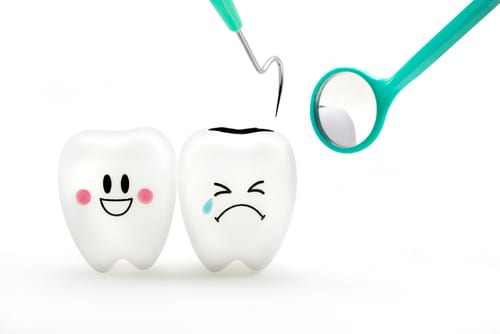 Practicing proactive care helps patients take the actions they need to prevent problems from occurring, a key to long-term dental health.
What Is Proactive Care?
Proactive care is a term used to refer to dental care services that help prevent future tooth decay, gum disease, and other health issues. 

Proactive dental care services include comprehensive exams, X-rays, professional cleanings and polishings, fluoride treatments, radiographs, and other procedures.
Why Is Proactive Care Important?
Proactive dental care can reduce the likelihood of dental health issues developing in the future, such as:

Cavities
Tooth decay
Root canals
Gum disease
Tooth extractions
Pain due to oral health issues
Periodontal disease
It's much like staying healthy in other areas: taking the steps needed to maintain current good health also helps to prevent problems from occurring in the future.

Here are 4 more reasons why proactive care is better for you:
It's Better on Your Wallet
Staying on top of your dental health is far easier on your wallet than extensive restoration work, which can often turn out to be very expensive.

Gentle Care Dentistry offers dental specials aimed exclusively at keeping teeth healthy and preventing future dental problems. Packages start as low as $99 per patient and include services such as cleanings, X-rays, and fluoride treatments.
It Promotes Long-Term Dental Health
Simply put, maintaining a regular dental routine sets you up for good dental health in the future. As they say, old habits die hard.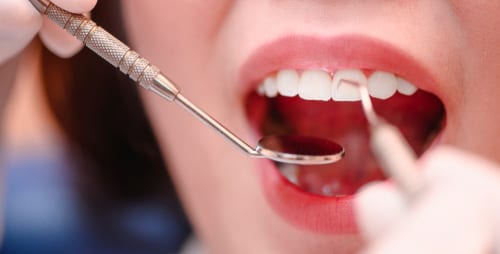 The more you get used to putting your dental health first, the more it will become a regular part of your everyday routine, ensuring your teeth stay healthy in the long run.
It Minimizes Future Dental Work
Things like tooth extractions and root canals don't just happen on their own. They're typically signs of poor or inadequate dental care over the years.

So taking the extra time for proactive care can mean avoiding more invasive work in the future. Teeth that stay healthy are less likely to have cavities or decay form.
You Get a Beautiful Smile
Proper care is a crucial factor in keeping teeth sparkling white. Making a habit of regular brushing, flossing, and visits to your dentists are basic ways to keep teeth healthy.

Taking advantage of proactive dental services ensures your teeth stay strong and healthy, which is integral to a beautiful smile.

Gentle Care Dentistry uses the latest in dental technology to provide the comprehensive treatment patients need to effectively practice proactive care.
Want to Learn More?
Call our Las Cruces office at 575-524-3722 or contact us online to visit Gentle Care Dentistry soon.