Posted December 16, 2019 in Dental/Oral Health
2 Minute Read:
No holiday celebration is complete without a repertoire of timeless comfort foods and drinks to keep things merry.
But many beloved holiday culinary classics can become dental nightmares once the carols are over, leaving behind long-term oral health problems.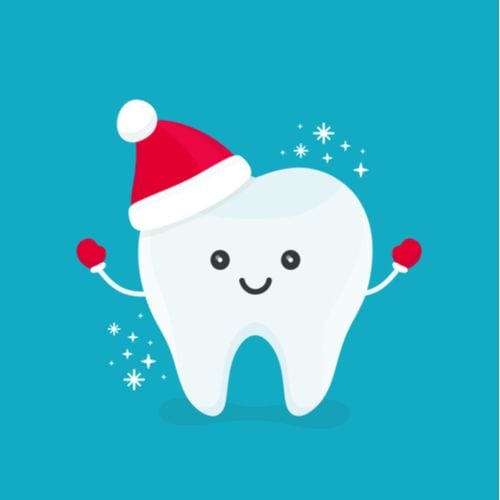 Here are 7 foods you're better off skipping (or at least eating in moderation) to ensure you stay off your dentist's naughty list this holiday season:
1. Fruitcake
Why It's Bad: Proving once and for all that fruitcake really is one of the worst holiday traditions, its sweet and sticky nature makes this "treat" a dental hazard.
Sticky foods stubbornly cling to every little crevice in the mouth, damaging teeth and even dislodging crowns.
Replacement crowns or sealants may be needed to repair long-term damage caused by eating too many sticky foods.
2. Snickers Salad
Why It's Bad: The texture of the caramel clings to teeth, causing more damage than other foods. And the high sugar content is also no friend to your dental health.
Foods high in sugar break down tooth enamel faster than others, causing damage like cavities to appear. Over time, it could lead to tooth loss or invasive dental work, like a root canal, to repair the damage.
3. Mashed Potatoes
Why It's Bad: Similar to foods high in sugar, the high carb count in mashed potatoes will cause the same destructive effect as the much more obviously sugary treats.
They're also high in starch, which clings to teeth and creates plaque build-ups. You can try replacing this dish with something less starchy like mashed cauliflower for a healthier alternative.
Or, you could try any of these healthy soups as a side dish, which are both way more nutritious and less problematic for your dental health.
4. Hard Candy
Why It's Bad: Apart from the sugar content, hard candy (or any hard, crunchy foods) are tough on your teeth. The force it takes to break them apart can create tiny cuts inside your mouth and lead to infection.
What's more, chewing on hard substances leaves your teeth vulnerable as enamel is softened and damaged.
This can eventually even lead to tooth extraction in some cases as teeth are too damaged to be repaired.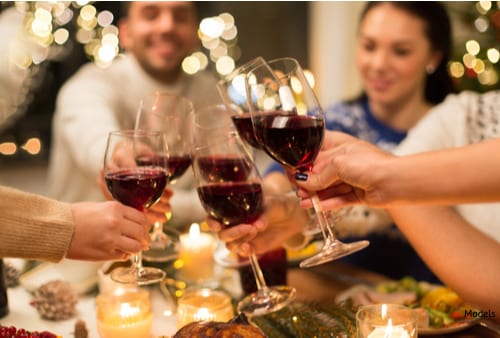 5. Pecan Pie
Why It's Bad: Nearly any holiday pie is a bad choice for oral health due to the high amounts of sugar used, but pecan is both highly sweet and crunchy—a dangerous, but admittedly delicious, holiday combination.
Before you know it, most of that pecan pie slice is stuck in the hard-to-reach corners of your mouth, making teeth and other areas more susceptible to decay.
6. Alcohol
Why It's Bad: Most spirits are made by fermenting sugar into alcohol. These sugars make their presence known once alcohol is processed by the body, leading to that infamous hungover feeling and tooth damage.
Alcohol also dehydrates you, and a dry mouth lacks the saliva we need to protect teeth from damaging food particles and tartar build up.
7. Candied Apples
Why It's Bad: If you haven't noticed the theme yet: sugar is bad. And caramel is pure sugar that has been melted and browned.
There's no downplaying how devastating too much sugar can be to oral health. But candied apples are also sticky and acidic, making them particularly destructive.
Foods high in acid erode tooth enamel faster than others, causing damage that's hard to repair.
Strong, healthy teeth are less susceptible to damage.
Have More Questions?
Preventative dental care offered at Gentle Care Dentistry, such as regular dental exams and dental polishing, can help avoid some of the damage from overindulging this season.
Learn more about dental care in the Las Cruces area and schedule a consultation at Gentle Care Dentistry by calling our office at 575-524-3722 or using our contact form online.