Posted October 30, 2020 in CEREC® 3D Technology, Choosing a Dentist
2 Minute Read:
Many patients have difficulty finding the best dentist for their needs. While it is a plus that dentistry is more popular than ever before, this can make it difficult to parse out the personalities and level of expertise that fit your standards.
At Gentle Care Dentistry, we meet professional criteria that offer our patients clarity, freedom, and peace of mind when seeking dental treatment.
Consider Your Dentist's Reviews and Reputation
One of the easiest ways to decipher the reputation of a specific dentist or practice is by reading their reviews and testimonials by actual patients and by visiting their social media page. While a social media page is not an indication of performance level, it is a sign of modern professionalism. This is because social media pages offer a new window of transparency, allowing patients to comment on video posts, engage in a forum, or speak with a dentist directly for brief, unscheduled consultations. Social media requires effort and infrastructure, and can even be a primary source of information.
Check Out Their Photos and Video (Before and Afters)
Another method for ensuring a professional dental service's validity is by asking for pictures of previous treatments or searching for a photo gallery on their website. Photography or video is often found on social media as well, as it is a visual platform for sharing successful results of past patients. Social media before and afters are sometimes testimonials in the form of video blogs (or vlogs) that offer immediate feedback.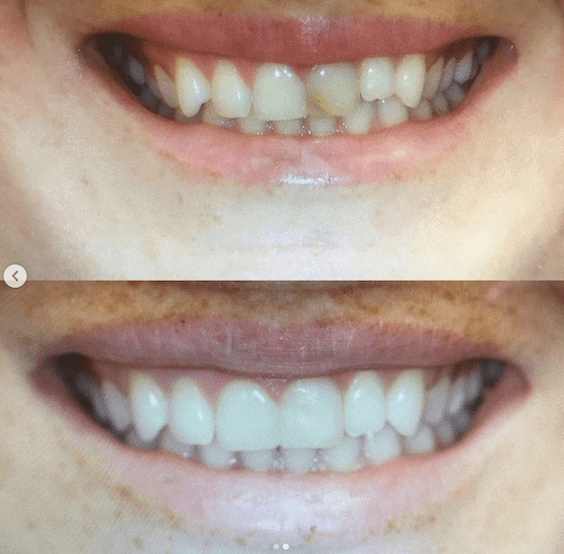 Look at Their Entire Medical Team
A dentist at his/her dental practice is more than just them. A good practice requires a full team of medical professionals that insert their hard work and services to provide the highest quality care to every aspect of your dental experience. This includes properly educated dental hygienists, periodontists, and nurses who work with enthusiasm and excitement.
Consider the Technology They Use
Practicing and investing in the latest technology helps dental practices offer the healthiest and most efficient experience for their patients. With technologies like CEREC®, patients can now experience 3D-imaging of their dental implants before receiving them and have teeth restorations made on the spot.
Looking for a practice that offers the newest technology ensures that out-dated technologies aren't affecting the quality of your care.
Do Your Research and Follow Your Intuition
Whether researching for general dentistry care or specialized needs, following your intuition on how the practice makes you feel is always the number one way to find the dentist who is right for you. More than anything else, your comfort comes first.
Interested in Learning More?
If you would like more information about our practice, contact Gentle Care Dentistry by calling (575) 524-3722 or filling out our contact form to schedule an appointment today.