Posted August 10, 2020 in CEREC® 3D Technology, Dental Crowns
2 Minute Read:
Traditional crowns may take multiple appointments and potentially weeks to finally get installed.
Have you ever wanted a quick alternative that prevents further injury from happening while you wait for your new crowns to be made? Do you live a hectic and busy lifestyle?
Patients who discover the existence of same-day crowns will be pleased to find out that the inconvenience of traditional crowns is a thing of the past. With same-day crowns, patients can enjoy an easy and aesthetically pleasing restoration to their teeth. Gentle Care Dentistry utilizes CEREC 3D technology to restore decayed, chipped, or cracked teeth in one easy appointment.
While you are guaranteed to be pleased with the convenience and quality appearance of same-day crowns, you might be questioning whether they are as durable or long-lasting as traditional crowns. Fortunately, same-day crowns can last just as long as traditional crowns—as long as they are maintained.
Taking care of a crown with good dental habits can allow it to last years or even decades after restoration. Here are some factors to consider when hoping to increase the longevity of your crown(s).
Tooth Condition Before Restoration
If there was enamel present or your teeth were in moderate condition before your restoration, the chances of the crown lasting for an extended period are much higher. While the inherent purpose of crowns is to restore the structure and function of the teeth, taking care of your teeth's foundation prior to installation still plays an important role in determining the longevity of your restorations.
Quality Work From a Choice Dentist
Choosing the right dentist can have tremendous benefits in receiving a crown that lasts for years. Patients should feel comfortable with their dentist before undergoing treatment. A good way to help build this trust is by finding reviews and testimonials from previous patients and evaluating your dentist's willingness to share before-and-after photographs to display the quality of their work.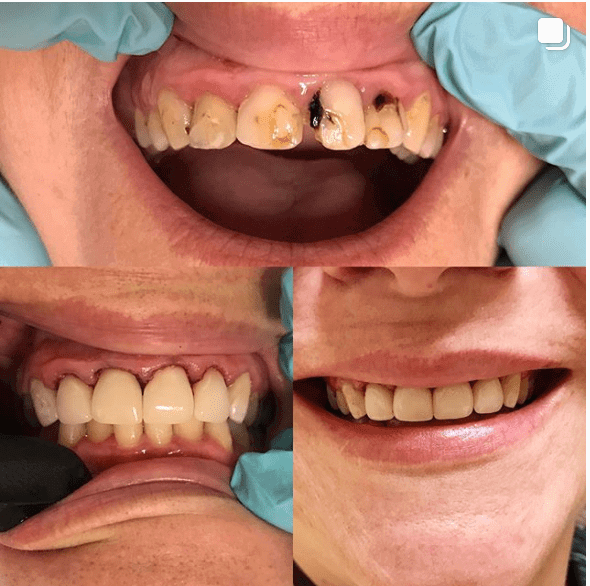 Consistent At-Home Care and Follow-Ups
Having proper hygiene habits is your main line of defense when it comes to maintaining the integrity of your dental crowns. Brushing, flossing, and rinsing your mouth thoroughly offer tremendous benefits when it comes to providing a healthy ecosystem for your crowns to inhabit. By frequently dislodging food debris, you can help prevent plaque or infections from collecting under or around the crown. Regular and frequent check-ups after your crown's installation are also necessary, as this gives your dentist a chance to evaluate the overall condition of your teeth and crown(s).
Interested in Learning More?
If you would like more information about same-day crowns, contact Gentle Care Dentistry by calling (575) 524-3722 or filling out our contact form to schedule an appointment today.