Posted February 20, 2023 in Dental Bonding, Porcelain Veneers
4 Minute Read: 
Choosing between porcelain veneers and dental bonding (composite veneers) is a decision faced by many seeking cosmetic dental care.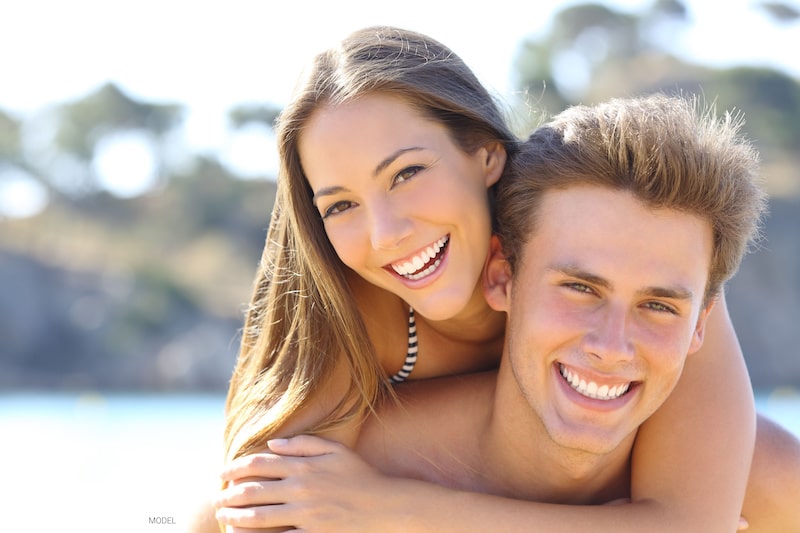 These two treatments produce similar results because they are designed to address some of the same dental issues.
What Can Porcelain Veneers and Dental Bonding Achieve?
Dental bonding and porcelain veneers are among the best ways to transform less-than-perfect teeth.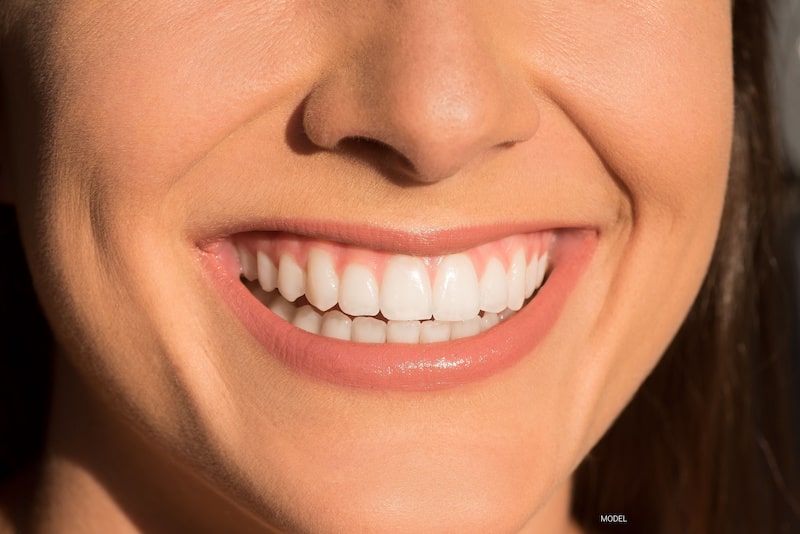 These treatments offer more comprehensive benefits by providing natural-looking results and concealing several flaws, including:
Chipped teeth

Tooth gaps 

Cracked enamel

Small or misshapen teeth

Mild dental misalignment

Deeply stained, whitening-resistant teeth

 
Learn about the pros and cons of dental veneers below.
Dental Bonding – Pros
Composite veneers offer a cost-effective option for improving the appearance of your teeth, as well as the following advantages:
Dental bonding usually only requires one visit to the dentist

– Bonding allows you to complete your dental transformation in a few hours.

Dental bonding is often the best option for an emergency

– Bonding can repair a cracked or chipped tooth immediately to help prevent infection, restore function, and prevent unnecessary discomfort while eating.

Composite veneers are designed to look natural

– Bonding involves using a tooth-colored material that is color-matched to your untreated teeth, so they blend in nicely with the rest of your smile.

Bonding is non-invasive

– When enamel is removed or the size of the tooth is reduced, it's gone for good. Most dental restorations require the tooth to be modified significantly, but teeth need limited preparation when receiving composite veneers.
Dental Bonding – Cons 
Composite veneers are a great option, but they do come with a couple of drawbacks:
Longevity

– Compared to ceramic restorations, like porcelain crowns and veneers, dental bonding doesn't last quite as long.

Durability

–  Composite resin is more fragile than porcelain.
When not replaced in time, these two disadvantages can lead to the uneven appearance of teeth. As the composite resin wears down, differences between your natural teeth and the areas restored become more noticeable.
Porcelain Veneers – Pros
Porcelain veneers require at least two visits to the dentist but offer many outstanding benefits: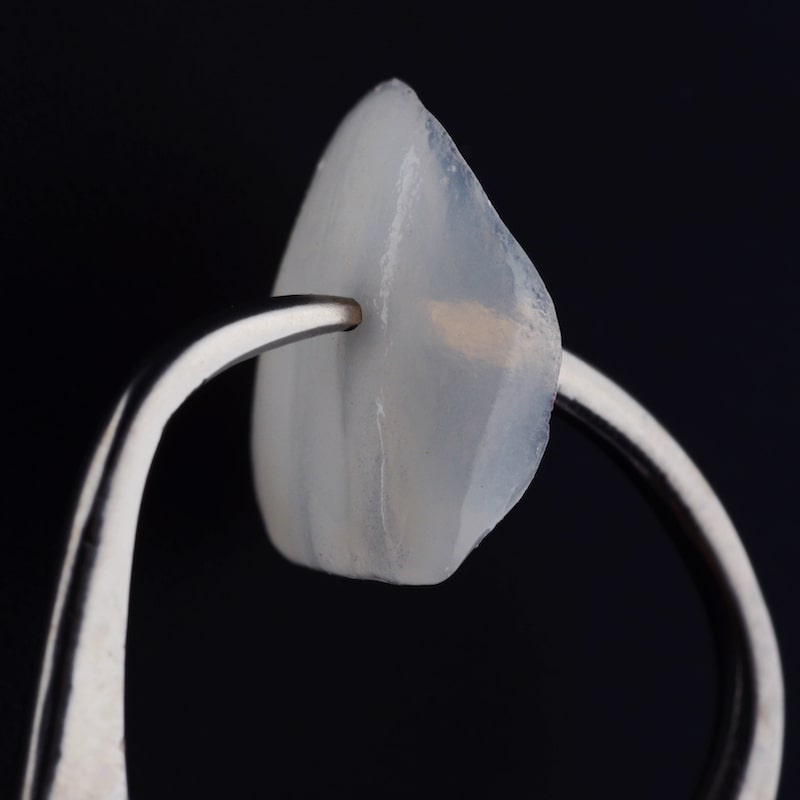 Porcelain veneers are less invasive than crowns

–

Porcelain crowns

can achieve the same cosmetic benefits as veneers but are more expensive and invasive. Crowns are best used when the deeper part of a tooth has been weakened from decay, infection, or injury.

Porcelain veneers are stain-resistant

– While it's possible to stain porcelain veneers, it's more challenging than staining composite veneers.

Porcelain veneers last longer

– You can expect porcelain veneers to last up to 20 years.

Porcelain veneers are more translucent than composite resin

– These restorations reflect light, just like healthy natural teeth, so they are difficult, if not impossible, to distinguish from each other.
Porcelain Veneers – Cons
Porcelain veneers are the choice of the best-looking celebrities and can completely transform imperfect teeth into a Hollywood smile, but there are some things to be aware of:
Permanency

– Porcelain veneers require some enamel to be removed from the surface of the teeth being treated. While they last longer than dental bonding, removing porcelain veneers is not a cosmetically friendly option unless you replace them.

Tooth sensitivity

– Porcelain veneers may cause temporary tooth sensitivity when consuming hot or cold beverages and food. Because some of your tooth's enamel is removed to accommodate the veneer, mild discomfort may last for a few days after your veneers are placed.

Not indestructible

–

Porcelain veneers can chip, crack, and even break

if you chew on hard foods like jerky and nuts or grind your teeth at night. You will still need to continue with a proper dental hygiene routine to help prevent decay.
If you are considering composite resin or porcelain restorations, having your teeth professionally whitened before receiving either type of veneer may cut costs and will ensure your smile is as beautiful and bright as possible.
What Dental Procedures Can Be Added to Veneers?
Treatments like ClearCorrect™ can correct serious orthodontic problems, and in-office, professional teeth whitening is the fastest way to whiten your smile.
Dental Bonding and Porcelain Veneers in
Las Cruces, NM
If you want your smile to look and feel great, call (575) 524-3722 to reach the helpful team at Gentle Care Dentistry and learn more about your Las Cruces, New Mexico, dental veneer or other restoration options!