Posted January 16, 2023 in Cosmetic Dentistry
3 Minute Read: 
Being unhappy with the cosmetic aspects of your teeth can cause you to hide your smile from others. Unfortunately, doing so can also lead you to speak, smile, and laugh less often, which prevents you from expressing yourself authentically.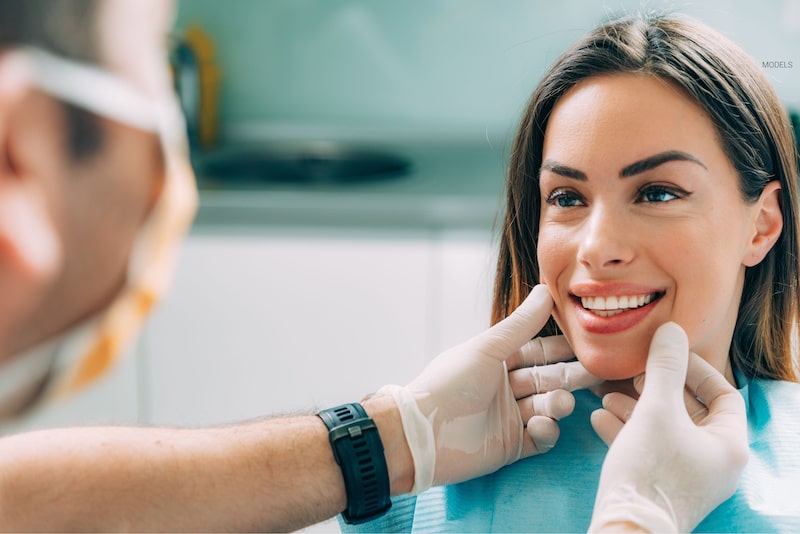 The good news is that cosmetic dentistry offers a number of options to improve the appearance of your teeth. From minor treatments to restorative procedures, one or more of the following can help you achieve the smile you desire.
1. White Fillings
The simplest way to keep teeth attractive is to avoid noticeable metal fillings and choose tooth-colored fillings instead. These fillings are made of a strong, long-lasting composite resin that is tooth-colored to blend nicely with the rest of your teeth.
Many patients opt to have all their metal fillings removed and replaced with white fillings for both cosmetic and health-related reasons.
Learn more about composite resin fillings here.
2. ClearCorrect™ Dental Aligners
Clear dental aligners like ClearCorrect™ and Invisalign® can treat mild to moderate orthodontic issues discreetly and conveniently.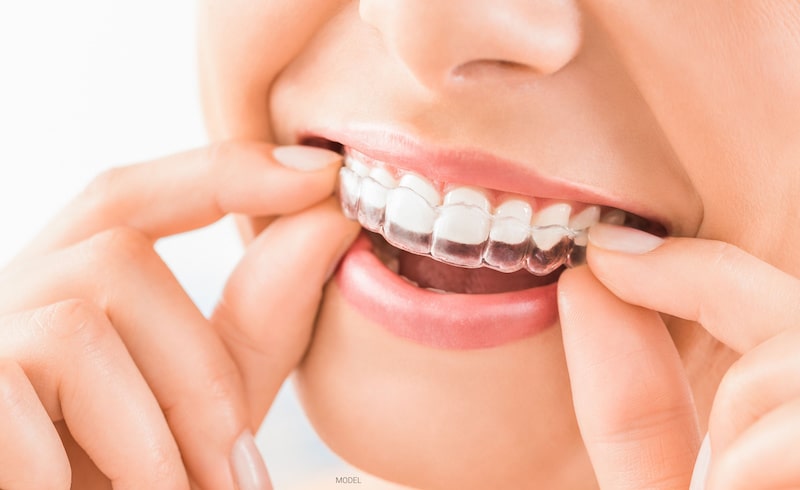 These customized aligning trays can straighten mildly misaligned teeth in as little as six months, with moderate cases requiring up to one year.
If your teeth are stained, you can use a professional-strength teeth whitener provided by your dentist with your final aligner tray for a straighter, brighter smile.
Learn more about clear dental aligners here.
3. Professional Teeth Whitening
Zoom! teeth whitening performed at the dentist's office can get your teeth up to 10 shades lighter in about one hour. Professional teeth whitening is the fastest and easiest way to improve your smile's appearance dramatically and is often combined with other cosmetic dentistry services for a complete smile makeover.
Getting your teeth whitened before having dental prosthetics like dental veneers or crowns placed allows you to choose a lighter shade for your restoration. Veneers, crowns, and bridges cannot be whitened later, so it's best to complete the whitening treatment first.
Learn more about professional teeth whitening here.
4. Porcelain Veneers
Dental veneers are the best way to completely transform a healthy but cosmetically flawed smile, and they are responsible for the perfect Hollywood smiles many celebrities possess.
These super-strong and ultra-thin porcelain shells conceal chips or permanent stains, reshape crooked, small, or worn-down teeth, and replicate the appearance of natural teeth to provide beautiful, long-lasting results.
Learn more about porcelain veneers here.
5. Dental Bonding
The same strong composite resin material that a cosmetic dentist uses to fill cavities can also provide a cost-effective alternative to porcelain veneers. 
Dental bonding, also known as composite veneers, can conceal discoloration or structural imperfections in teeth and takes only one dental visit to complete.
Learn more about dental bonding here.
6. Dental Crowns
Porcelain crowns restore teeth that are badly damaged by decay or injury. These dental prosthetics are also used to complete other treatments like root canal therapy (RTC), dental implants, and as anchors for fixed bridges.
Porcelain dental crowns are strong, protective, and color-matched to your existing teeth for completely functional and natural-looking results.
Learn more about porcelain crowns here.
7. Dental Implants
Dental implants are the most comprehensive tooth replacement solution as they restore teeth from the root up. When several teeth are missing, the absence of tooth roots causes resorption (a significant loss of bone mass) in the jaw.
Choosing dental implants to replace missing teeth helps prevent resorption, which leads to a thinning of the jaw and the prematurely aged appearance common in those who wear traditional dentures.
Learn more about dental implants here.
Comprehensive and Cosmetic Dentistry in
Las Cruces, NM
Gentle Care Dentistry provides a wide range of comprehensive and cosmetic dental services in Las Cruces, New Mexico. 
Our highly skilled and experienced cosmetic dentists are committed to improving the health and appeal of your smile by creating a customized treatment plan according to your specific goals and timeline. 
Check out our new patient specials, and then call our Las Cruces dental office at 575-524-3722. One of our knowledgeable staff members will be happy to answer any questions you have and schedule your consultation.