Posted November 28, 2022 in Pediatric Dentistry
2 Minute Read: 
Pediatric dentistry is essential to lifelong dental health. If your child has reached his or her first birthday, it's essential to introduce them to a pediatric dentist.
Better yet, bring them in as soon as their first tooth has finished coming in.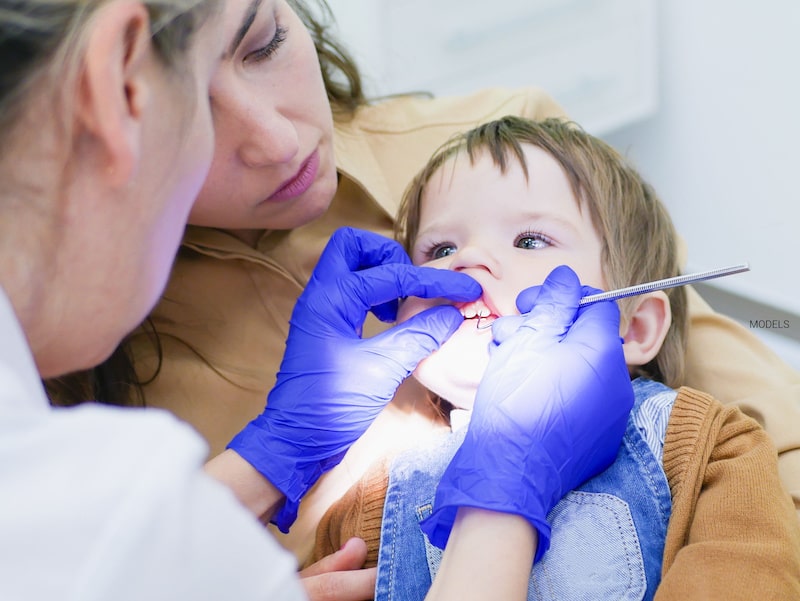 How to Take Care of Your Baby's First Teeth
Ideally, you should have been using a damp cloth to clean your baby's gums long before their first tooth erupted.
If you choose to wait until they reach the one-year mark, make sure you clean your infant's teeth in the morning and before bedtime with a small, soft toothbrush or a finger brush to help them become accustomed to a proper oral hygiene routine. Always make brushing your baby's teeth a fun experience and part of the quality time you spend with them.
When they have multiple teeth, be sure to floss them daily.
Preparing Your Child for Their First Dental Appointment
Prepare your child for their visit to meet the dentist by showing them pictures or videos of a dental chair, dental tools, and a dentist looking into a calm child's mouth. 
You can even practice by sitting your baby on your lap and having the other parent, family member, or friend put your child's toothbrush or a small spoon in their mouth and gently count their teeth.
Repeat this process a few times, following it with approval and a reward while talking to your child about their teeth and upcoming dental visit in a positive and playful way. 
Your
Baby's First Dental Appointment
Should Be
Stress-Free
The most critical rule when it comes to your child and the dentist is not to wait until there is a problem, as this may cause them to develop a strong fear of the dentist.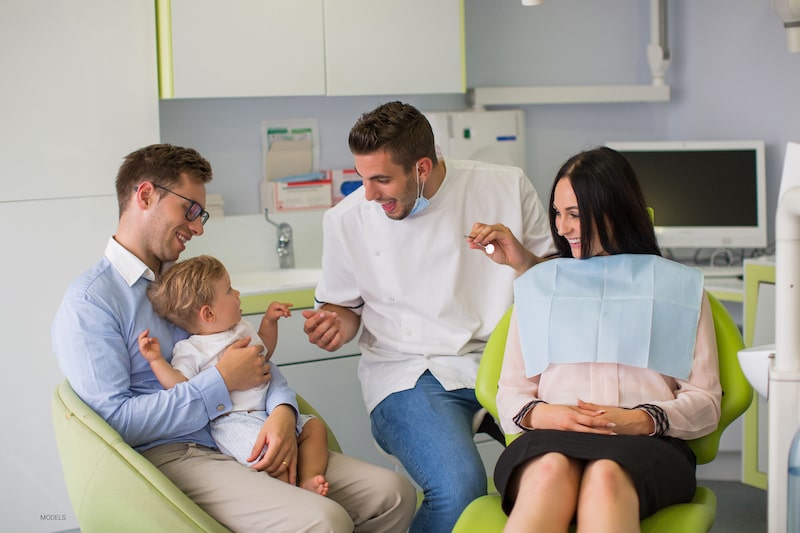 Their first visit should involve them sitting on your lap in the dental chair while the dentist simply looks at their teeth and counts them.
If your personal dentist also provides pediatric dental care, they may allow you to bring your child with you during a simple teeth-cleaning visit so that they can watch you happily receive treatment.
Gentle and
Compassionate Pediatric Dentist
in
Las Cruces, NM
If your child is ready for their first dental visit, call the pediatric dental experts in Las Cruces, New Mexico, today at (575) 222-7624. 
We offer the dental services every child deserves, including sealants to help prevent cavities, treatment for kids who grind their teeth, and sedation dentistry for children who need it.
Our gentle dentists are committed to fostering a positive relationship with you and your child to ensure their smile remains bright and healthy throughout their lives.