Posted October 31, 2022 in ClearCorrect, Dental Crowns, Dental Implants, Extraction, Porcelain Veneers, Smile Makeover, Teeth Whitening
4 Minute Read: 
A complete smile makeover is a combination of two or more cosmetic dental procedures performed to transform teeth into a smile that is bright and appealing.

If you have multiple concerns about the appearance of your teeth, there may be several treatments to address your specific issues.
What Dental Conditions Can Be Treated During a Full Smile Makeover? 
The first step of a smile makeover is to ensure your teeth and gums are healthy. If your dentist finds any tooth decay or signs of gum disease, these will have to be corrected first. Treatment may include:
Once any problems with your oral health have been successfully treated, cosmetic procedures can begin to address the following dental conditions:
Crooked or misaligned teeth

Discolored teeth

Broken, chipped, or cracked teeth

Small, worn down, or misshapen teeth

Missing teeth
Choosing When to Make Improvements to Your Smile
Anytime can be the right time to improve the appearance of your smile, as cosmetic dental concerns can significantly interfere with your confidence and the impression you make with others. 
However, if you have been thinking about undergoing a full smile makeover and have a special event coming up soon, you may want to start making plans, as some cosmetic treatments take longer than others.
Consider improving your smile before special occasions such as:
Your wedding

A high school or family reunion

A dream vacation
Another great time to receive a complete smile makeover is just before or after graduation from high school or college. (Parents: cosmetic dental treatments are a great graduation gift!)
Improving your smile before entering the job market or changing careers can also boost your confidence, reduce anxiety, and allow you to smile without hesitation.
Understanding what's involved in treating your dental concerns will help you plan ahead and allow the time needed to treat them.
How Long Does a Complete Smile Makeover Take
?
Some smile makeovers can be performed in only one visit, while others require significant time to complete treatment.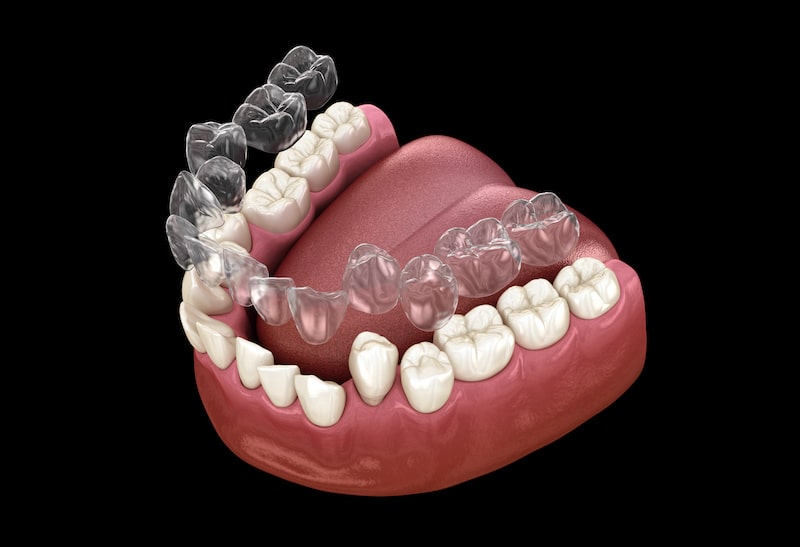 For example, if your teeth need to be straightened, this will be the first cosmetic treatment recommended.
It may require six months to more than a year to achieve ideal results, depending on your needs.
The good news is that most orthodontic issues can be addressed by wearing clear dental aligners like ClearCorrect. 
Besides using aligner trays to straighten teeth toward the end of treatment, these trays can also be filled with professional strength teeth whitening gel to eliminate extrinsic dental stains if discoloration is a problem.
Tooth replacement with dental implants also takes some time to complete, as once the posts (artificial tooth roots) are inserted into the jaw, they must fuse with the bone to provide stability before the permanent crown is attached. 
Dental implants can also secure dentures and bridges for replacing multiple teeth.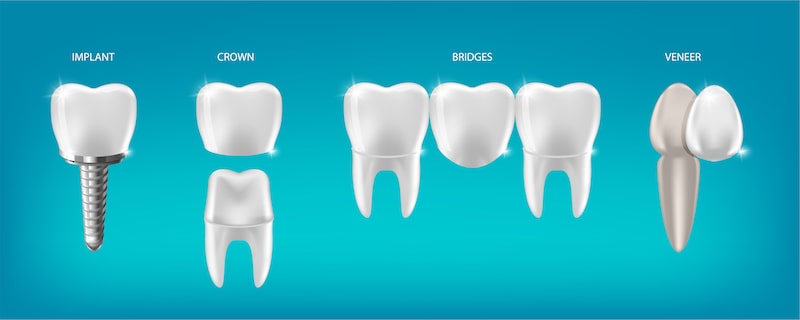 Full Smile Makeover Treatments That Can Be Completed in Two or Fewer Visits
While not a comprehensive solution, missing teeth can also be replaced with a dental bridge, secured by crowns placed on healthy teeth at each side of the missing tooth.
Mildly misaligned or crooked teeth can often be treated with porcelain veneers, which may also address structural issues and intrinsically stained teeth.
Porcelain veneers are thin shells that are color-matched and fabricated from a precise dental impression of your teeth, which is obtained during your first appointment. When you return about two weeks later, the veneers are adhered to your damaged or discolored teeth.
Professional teeth whitening treatments are highly effective at removing extrinsic discoloration (those that develop over time due to smoking or dark liquids like coffee, tea, red wine, and some fruit juices). However, intrinsic stains can only be addressed with veneers or dental bonding.
For teeth that are small, broken, worn down, or have severe decay, a dental crown can restore their function and beauty. Dentists whose practices are equipped with CEREC® can produce high-quality, color-matched ceramic crowns in one day.
Complete Smile Makeovers in
Las Cruces, NM
Having teeth that are less than attractive can change the way you greet the world and may even prevent you from smiling, laughing, and expressing yourself authentically. 
Gentle Care Dentistry provides both general oral health care as well as cosmetic dentistry in Las Cruces, New Mexico, and our practice is equipped with CEREC® for expedited dental care. 
When you are ready to improve your smile, call our Las Cruces dental office at (575) 524-3722 and schedule your complete smile makeover consultation.