Posted March 02, 2022 in Pediatric Dentistry
3 Minute Read: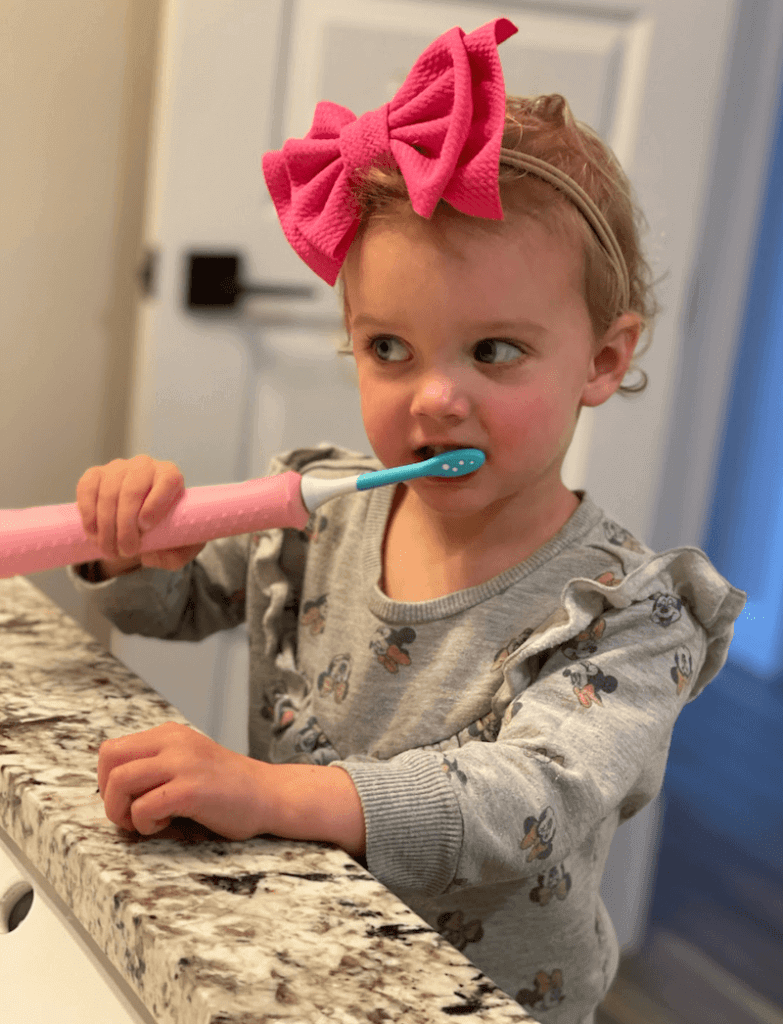 Many new parents are so busy adjusting to their new roles that it is easy to forget about dental check-ups for their babies. Some parents don't understand the importance of taking their infant baby in for a dental appointment. 
They may feel that because all their baby's teeth have not come in and because baby teeth will eventually fall out, early dental visits are not essential. However, that is far from the truth.
Don't wait until all your baby's teeth have come in before you schedule a dental appointment. In fact, it's a good idea to take them to the dentist by their first birthday, or even before then.
To ensure good oral health that lasts, schedule an appointment with a pediatric dentist at Gentle Care Dentistry in Las Cruces. The more proactive you are, the better chances your child will develop a healthy smile. So, set your child up for dental health success.
What Factors Affect When You Schedule a Baby's First Dental Checkup?
You can take your baby to the dentist at any time. However, according to the American Association of Pediatric Dentistry, it's important to go within six months of when they get their first tooth. The pediatric dentist will provide information to help you monitor your baby's dental health. 
Here are some of the topics you may discuss:
Baby bottle tooth decay

Teething

Oral hygiene

Pacifier concerns

Finger-sucking
Many parents worry about how certain behaviors, such as using a pacifier, affect the development of their baby's first teeth. Our pediatric dentists can answer these questions and any others you may have.
How Can You Prepare Your Child?
Going to a new place with unknown people can cause some anxiety among babies and young children. So, there are a few things you can do to tone down the stress. Consider scheduling a morning appointment to help ensure your child isn't tired or hungry during their appointment. 
Typically, the more excited and comfortable you act about the experience, the less apprehension your toddler will feel.
Here are some age-specific tips on how your child might react to a dental exam:
One to two years old

: If your child is very attached to you, they may become upset if you ask them to sit in the exam chair alone.

Ages two to three years old

: This is an age when children often say "no" to unfamiliar situations.

Age three and above

: Kids at this age are a bit more mature. Some may sit through an exam quietly, while others become upset if separated from their parents for a dental exam.
Let your dentist know your child's likely reaction so they can prepare accordingly.
What Should You Expect on the First Visit?
Typically, the first dental exam lasts 30 to 45 minutes. The appointment includes an examination of the jaws, gums, bite, and any teeth that have developed. If your child already has several teeth, the pediatric dentist may recommend a gentle cleaning. During this procedure, the dentist polishes your baby's teeth to eliminate plaque and tartar.
Do you need help getting your child to brush at home? Ask your dental professional to show your toddler how to brush their teeth with your assistance. Because children lose their first set of teeth, the dentist may not recommend an x-ray unless there is a compelling reason to do so.
Interested in Learning More?
Contact Gentle Care Dentistry today to set up your baby's first dental appointment!