Posted January 25, 2021 in Dental/Oral Health, Oral Cancer
3 Minute Read:
In early 2020, the United States projected that 53,260 people would receive an oral cancer diagnosis this year. 
These numbers are staggering; however, oral cancer is one of the most preventable forms of cancer and treatable if caught early.
Here are simple steps patients can take to help avoid oral cancer.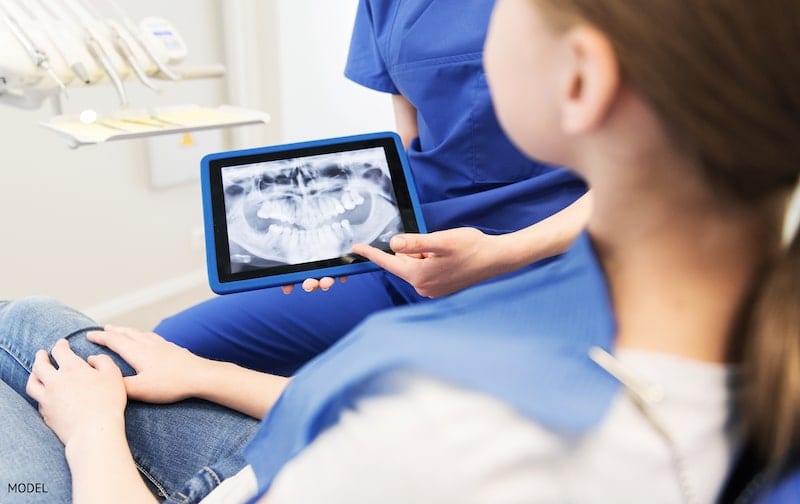 1. Stop Smoking and Drinking Alcohol
Smoking tobacco from cigarettes or a pipe and drinking alcohol can significantly increase your chances of oral cancer development. These are considered high-risk behaviors that should be avoided.
While some patients have a hard time quitting entirely, cutting down on the use of tobacco or alcohol can help. The risk of developing oral cancer can vary based on the duration and frequency of use. 
2. Follow a Healthy Diet
Studies show a strong link between what we eat and our chances of increasing or decreasing oral cancer risk. 
Transitioning from a diet poor in nutrition to a diet rich in fresh fruits and vegetables can keep cells in the mouth healthy and cancer-free. Limited consumption of specific meats can also help stop the materialization of cancer. 
3. See Your Dentist for Oral Cancer Screenings
Oral cancer screenings are highly effective and the ideal method for preventing oral cancer. If detected during the early stages of development, the overall five-year survival rate for oral cancer is 84 percent. With this in mind, it is easy to understand how visiting your dentist every six months can significantly impact early cancer detection.
Can I Detect Oral Cancer on My Own?
The most frequent oral cancer signs are difficult to detect on your own and are not necessarily visible. A patient can easily overlook these signs and increase their chances of letting cancer spread. Thankfully, dentists have the pleasure of helping patients combat oral cancer with thorough and professional oral cancer screenings.
An oral cancer screening is a specialized examination designed to detect cancer early. Oral cancer screenings can also diagnose lesions in the mouth and potentially malignant disorders (PMD).
Your dentist will begin oral screening by asking you if any new dental issues have emerged since the last visit or appointment. Dentists will also ask about your medical history and note any risk factors like smoking and alcohol consumption.
What Does My Oral Cancer Screening Include?
Patients will have a conventional hands-on oral exam before moving on to X-ray photography or biopsy. Dentists can use simple inspection methods like palpation (the use of fingers or hands) to look for color, contour, consistency, and function changes.
At Gentle Care Dentistry, we deliver state-of-the-art digital X-rays that create panoramic photographs of the teeth and jaw. X-rays are pain-free, and the images can be developed immediately.
A biopsy is recommended when a lesion in the mouth is of a specific size or depth. The biopsy includes the extraction of a tiny sample of the target area for dental lab testing.
Interested in Learning More?
If you need an oral cancer screening and other general dentistry services that will maintain your oral health, contact Gentle Care Dentistry in Las Cruces, New Mexico, by calling (575) 524-3722 or filling out our contact form to schedule an appointment today.